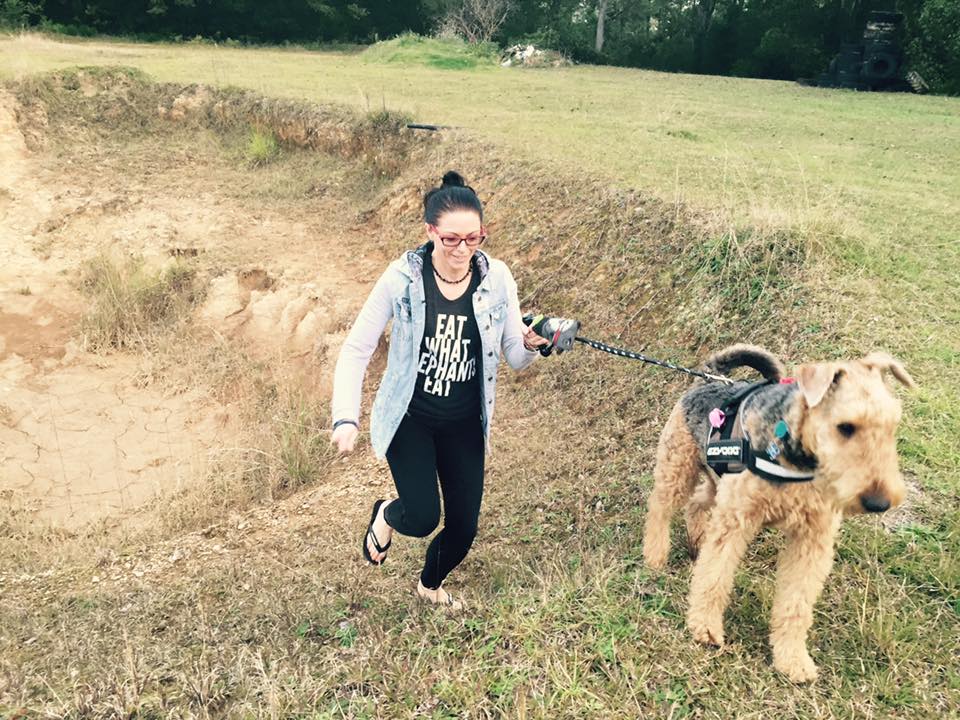 I have been a devoted animal lover since childhood; as a child I had just about 1 of everything and sometimes multiples. Dogs, pigs, donkeys, sheep, horses, goats, cows, rabbits, guinea pigs, chickens, ducks, guinea fowl, budgies, peach faces, quail, galahs, cockatoos, kangaroo and a magpie! This was all before I was 7 (some rescue animals, some just old that no-one wanted).
While my career has offered me the opportunity to work in a variety of interesting areas – retail management, hospitality, personal assistant, legal, real estate and massage therapy, – my dream has always been to have a successful pet care business. I am delighted that this dream is slowly coming to fruition.
With more than thirty-five years experience, I've thrown balls in countless dog parks, walked thousands of kilometres with dogs, vacuumed trailer loads of sand from my car from beach fun, scrubbed hundreds of kilos of mud from my cars lining, nursed animals back to health, looked after hundreds of peoples other animals from animals as large as horses to as small as guppies. I currently reside with my own two feline furbabies. Tiger a 3 ½ year old Blue Burmese I have had since 8 weeks and Pixie a nearly 5 year old Tortoise shell who moved in with us just over a year ago, Pixie was adopted from Cat Rescue Sydney where she had been in Foster Care for over 2 ½ years awaiting her furever home. Oh and Barry a spider who has lived on our balcony for the last 6 months keeping all the insects out of our apartment.
I'm the friend people call when they need someone to watch their pets. I'm trustworthy, reliable, safety-conscious, friendly & committed to providing excellent care for your feathered, scaled, furry 0-8 legged members of your family.
I offer all animal care, dog walking, holiday care in your home (sorry no sleep overs).
When I'm not hanging with animals, I am…… oh wait hanging with animals 🙂
I'm devoted to animals. And will be to yours, too.
Have an amazing day!
Linda-Maree Saggus
.
Paws & Claws Dog Walking & Pet Services Coffs Harbour
Let me look after your furry friends.